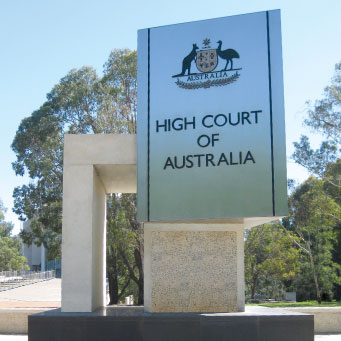 Scope of Advocate's Immunity Affirmed
In 2016, the Court handed down its decision in Attwells v Jackson Lalic Lawyers Pty Limited  [2016] HCA 16.  In Attwells, the appellants claimed that earlier litigation to enforce a guarantee was settled on unfavourable terms because of negligent advice given by the respondent, the appellants' solicitor at the time.  A majority of the Court held that advocate's immunity does not extend to work that leads to settlement of disputes out of court.
On 29 March 2017, the High Court of Australia delivered its judgment in Kendirjian v Lepore [2017] HCA 13. The case concerned the scope of advocate's immunity in the context of negligent settlement advice. Kendirjian concerned advice to reject an offer of compromise leading to the continuation of proceedings to final judgment. Consistent with its decision in Attwells, the High Court held that the respondent advocates did not have immunity from liability.  To a large degree, Kendirjian is a restatement of the principles expressed in  Atwells.  As a result, the question of advocate's immunity in the context of out-of-court settlements has largely been resolved.
An article written by Lucy Robb Vujcic, of counsel, and me will appear in the May 2017 edition of the NSW Law Society Journal.